Newest Qrator's Accessory Designers
With Minimalism coming back in style, people are adhering to a more simplistic wardrobe. However, designers are fighting back with the most creative and imaginative accessories to mix and match these simple outfits.
Inspired by various reasons, our designers bring innovative accessories made of leather, cotton, sustainable rubber wood, polymer class, raw brass and other materials.
Read a long to get to know some of our latest base lines, featuring accessories such as bags, speakers, necklaces and earings!
Figure of A
Designed by Anna Kostina, this accessory brand is inspired by a Japanese artistic form of binding rope called "Shibari". After being exposed to this art, the rope artist and fashion designer had the idea of making accessories that would both be functional and decorative. All pieces are handmade in London, from quality leather and custom-made waxed cotton ropes.
An example is the 'Yoko Zuri' Suspension Bag, that can also be worn as a clutch and is available in either black or grey leather.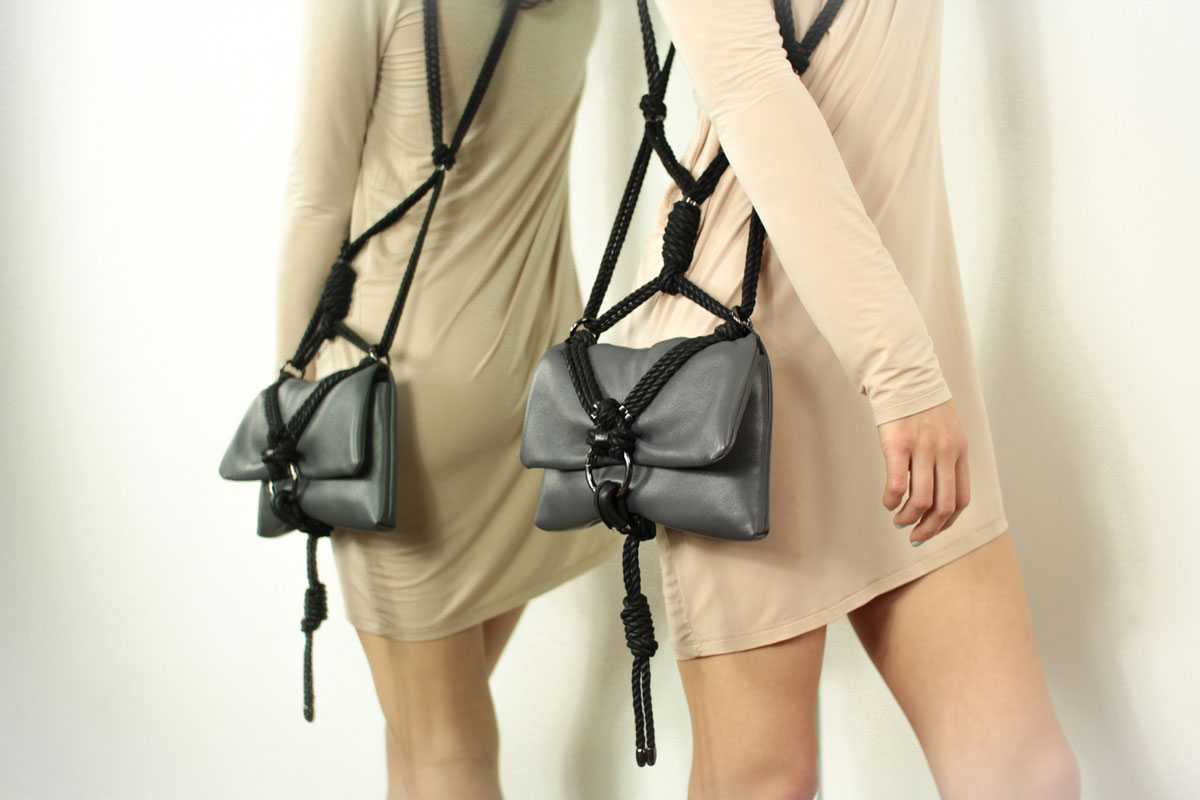 Symphonica Soundworks Inc
This base line is comprised by a small team of enthusiasts that are looking to transform the World of consumer audio. Their focus is on innovative, unique and stylish accessories for iPhone and Samsung S series devices that will enhance listening experiences. An example of one of their products is the Symphonica Passive Acoustic Horn Speaker with Dark Wood Finish. Designed by a veteran audio engineer and made out of sustainable rubber wood, this acoustic premium speaker plays music and audio, amplifying its sound with no use of electricity! The passionate design was derived to bring back beauty and grace to unfeeling plastic smartphone accessories.
Supports all iPhone devices from the iPhone X to the iPhone 5, microusb and USB-C (Samusung S5-S8+).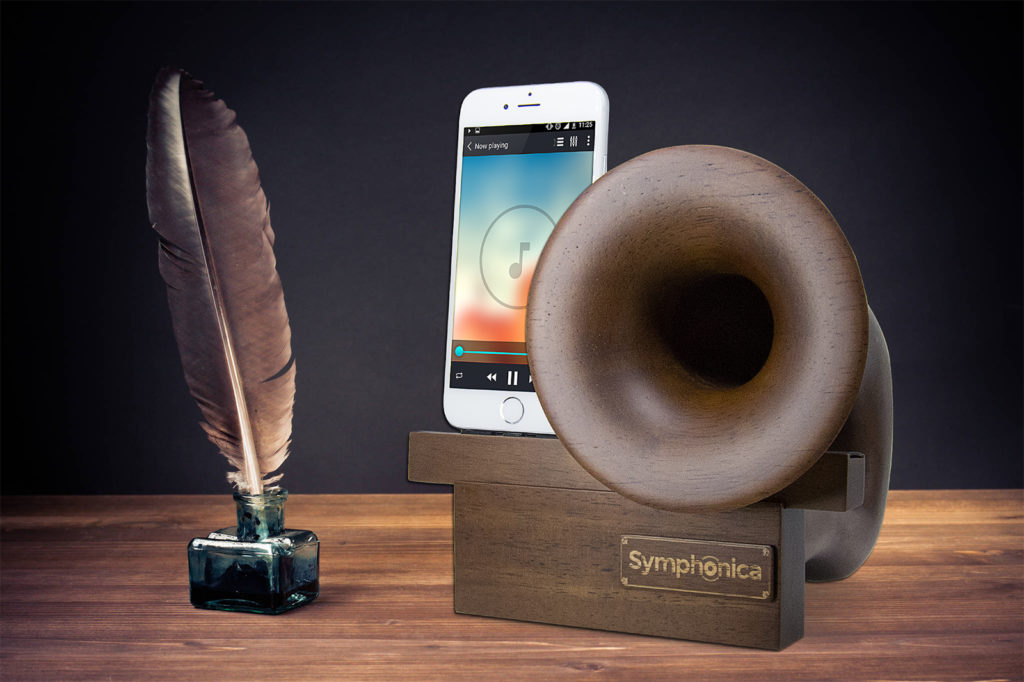 Anoësis Design
Created as a pain reliever in our modern hard shopping days, it is not quite sure when the brand emerged. The passion for accessory design at a young age and the consequent study of Audiovisual Communication, Photography and Graphic Design contributed to the creation of the theoretical and artistic framework of Anoësis Design. The trademark focuses on straight and pure lines of each piece while chasing every girl's dream of finding the perfect accessory that makes her feel special, different and unique!
An example of such accessory is the Nagy Necklace. Made of two layers of polymer clay attached to a raw brass triangle hanging from a golden chain. Each piece presents slight variations since their are handmade, consequently distinguishing them from one another. Available in various colours such as bordeaux, black, green, navy blue, mint and salmon.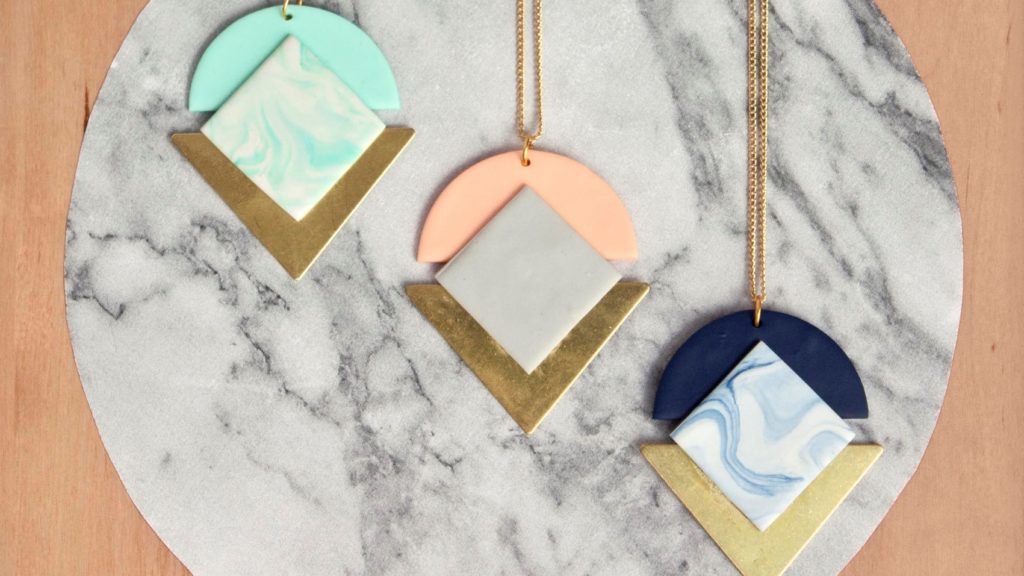 Another example is the Itten Earrings by Anoësis Design, handmade from polymer clay and raw brass.
Available in bordeaux, black, green, mint, peach and white colours.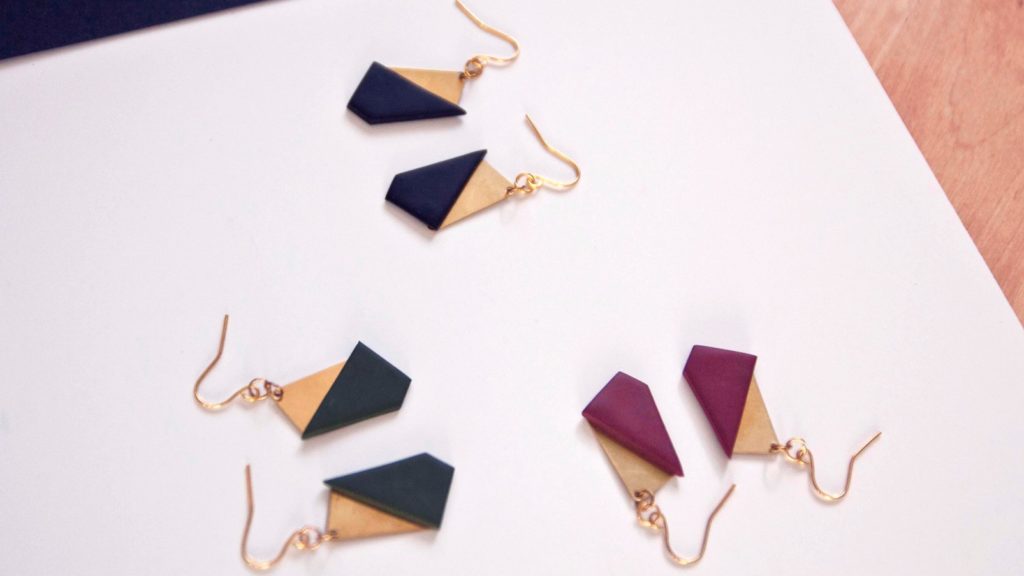 We hoped you have enjoyed our suggestions and are eager to implement them! Until next time!