Qrator Art & Design Giveaway Contest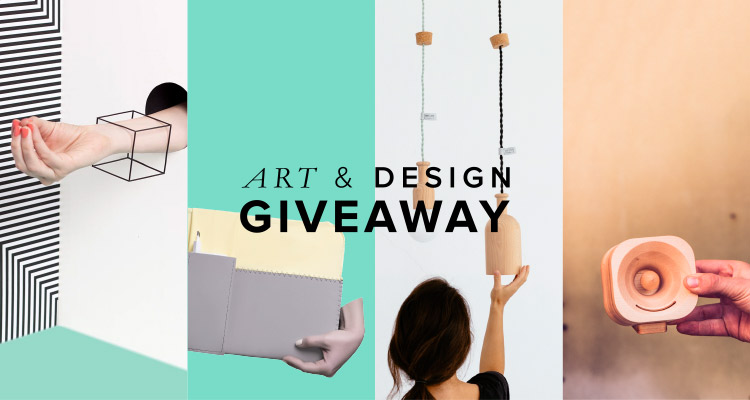 In love with Modern Art & Design? Enter Qrator's giveaway contest to win one of 20 items valued at over €2,000 in total. Participants with the most points will be announced in August!
Here's how to enter:

1. Sign up with your name & e-mail address. It's that simple!
2. Invite your friends through e-mail/social media. The more you invite, the greater your chances are of reaching the Top 20!
3. Check your rank anytime!
FEATURED DESIGNERS
Homini, 157 + 173 Designers, TWO-O, Trobla, GANTlights, EA Ceramic Studio, Ubikubi, Tarapera, -Love, Ana., MAJO, Fiona Zakka, The Sardine Box, Studio Corbelle, Petit Fou, this.is it, Chisel & Mouse, CURWA, Anna Moraitou, Raw Objekt, Sturlesi Design.
OFFICIAL RULES

This contest is open to all existing and new Qrator newsletter subscribers and will run from 6/22/16 to 7/31/16. A full name and e-mail address are required to enter the contest. Prizes include a list of 20 items valued at €25 to €250, offered by select Qrator launch campaign participating designers and artists. Prizes cannot be exchanged or returned for money or other design items. Winners are selected via a tiered point system for every successful referral who subsequently joins the contest. Winners will be notified by Qrator via e-mail in July and receive prizes at the verified mailing address they provide thereafter. Items will be shipped directly from the designer or artist. Shipping times will vary depending on sender and location. All contest participants will automatically be subscribed to Qrator's daily newsletter via e-mail address provided during contest entry. Qrator will not share contest participant e-mails or personal information with third parties. Good luck!