Home Office Interior Design Ideas
With the rise of remote and online jobs, people are devoting some of their square footage to keep their juices flowing with no distractions. For some, working from home can be fulfilling but for others, it can be a struggle, leading to a vicious cycle of procrastination. Our team understands the latter, dedicating this post to features that will help you get the work done stress-free! Our designers have created various pieces of furniture and accessories from birch plywood, aluminium, cork and other.
Take a look at our advice on how to get the job done and revamp your home office while we are at it!
Space
Step one is to make sure your desk is placed in a location that gets plenty of sunlight. If you are looking for a new desk, we suggest the Flat Table on Wheels Small by base line RFORM. Made out of birch plywood with white or black laminate on top, this flat table has 2 wheels making it easy to move. Also available is a larger size.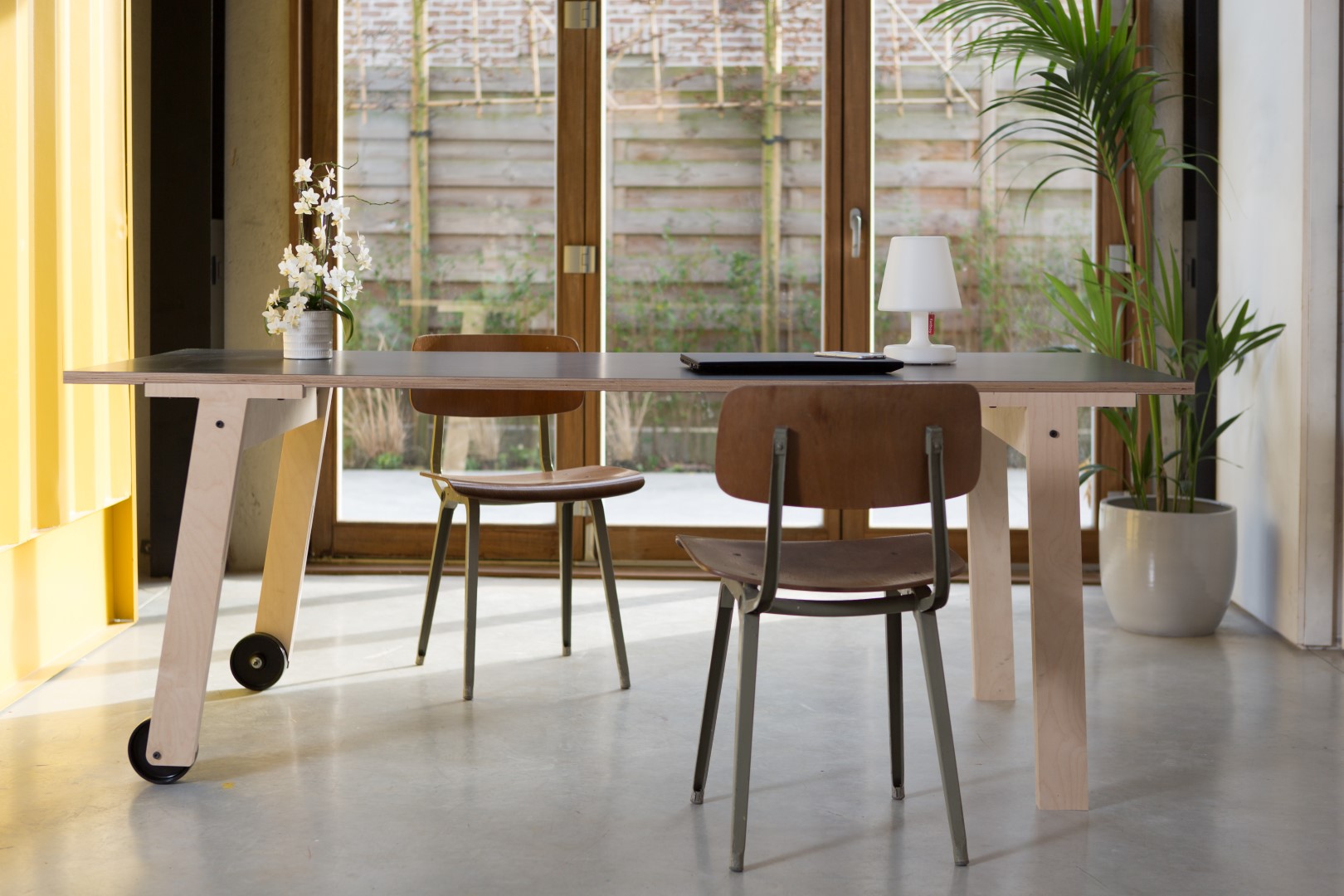 Comfort
Step two is to find a comfortable chair that will not strain your back and will support your neck. For instance, we suggest Diago Chair – Oak/Felt by Tabanda. This chair has become the base line's trademark product throughout the years. Made out of 2mm aluminium sheet, numerically cut and shaped, hand finished and powder coated with structural matt. The form is inspired by origami and is available in different colours.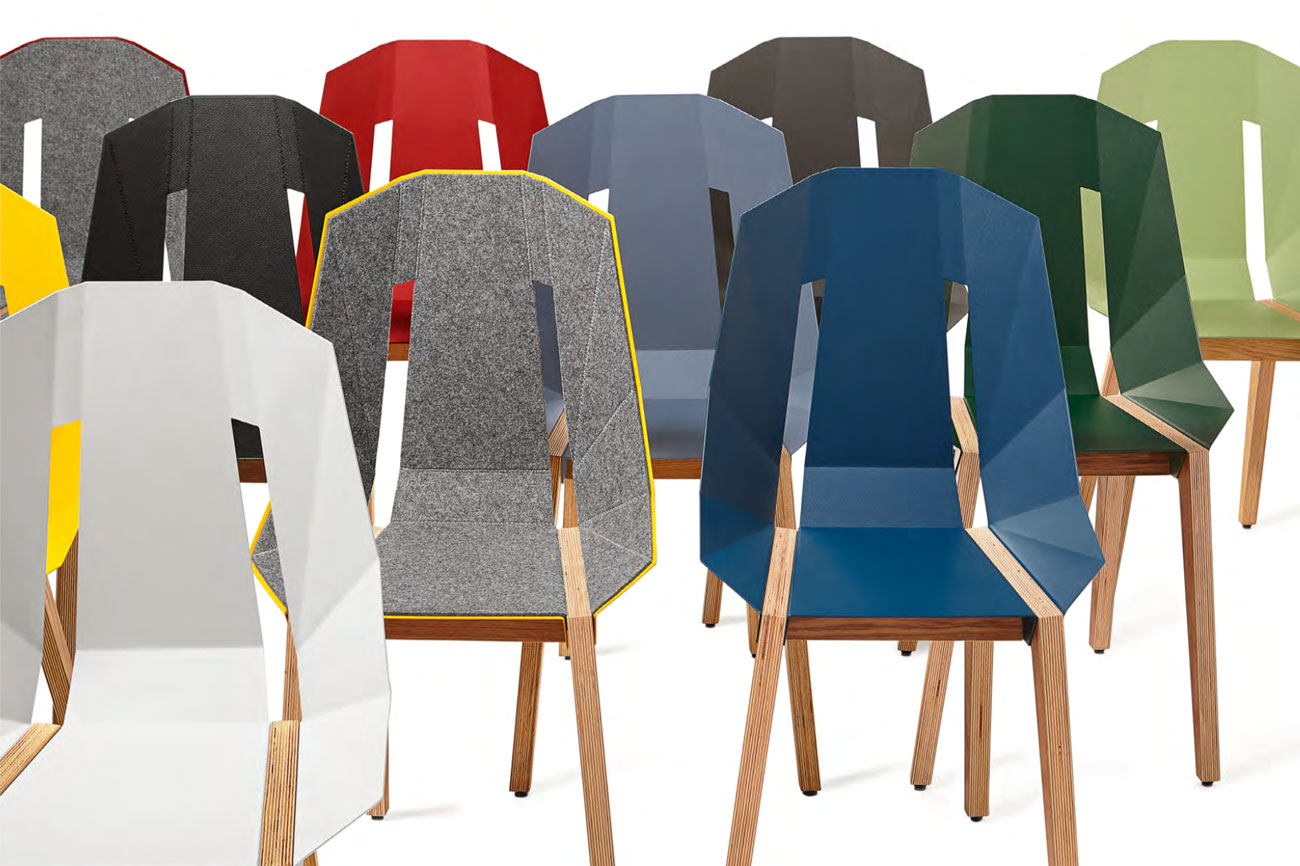 Organization
The next step is to keep things organized and your desk clutter free, allowing you to stay focused and reduce anxiety. The Niu Desk Organizer Set by Ubikubi will upgrade your office to the next level. Made of cork and white painted aluminium, this set is comprised by 8 useful office accessories including phone support stand, paper tray and tape dispenser.
Also, consider a traditional desk planner for on-hand reference. For instance, take a look at the Melessi A3 Floral Weekly Desk Planner by Melessi. Aside from its main planning purpose, its classic design will bring extra life to your desk as well as brighten your mood.
It is comprised by 60 pages.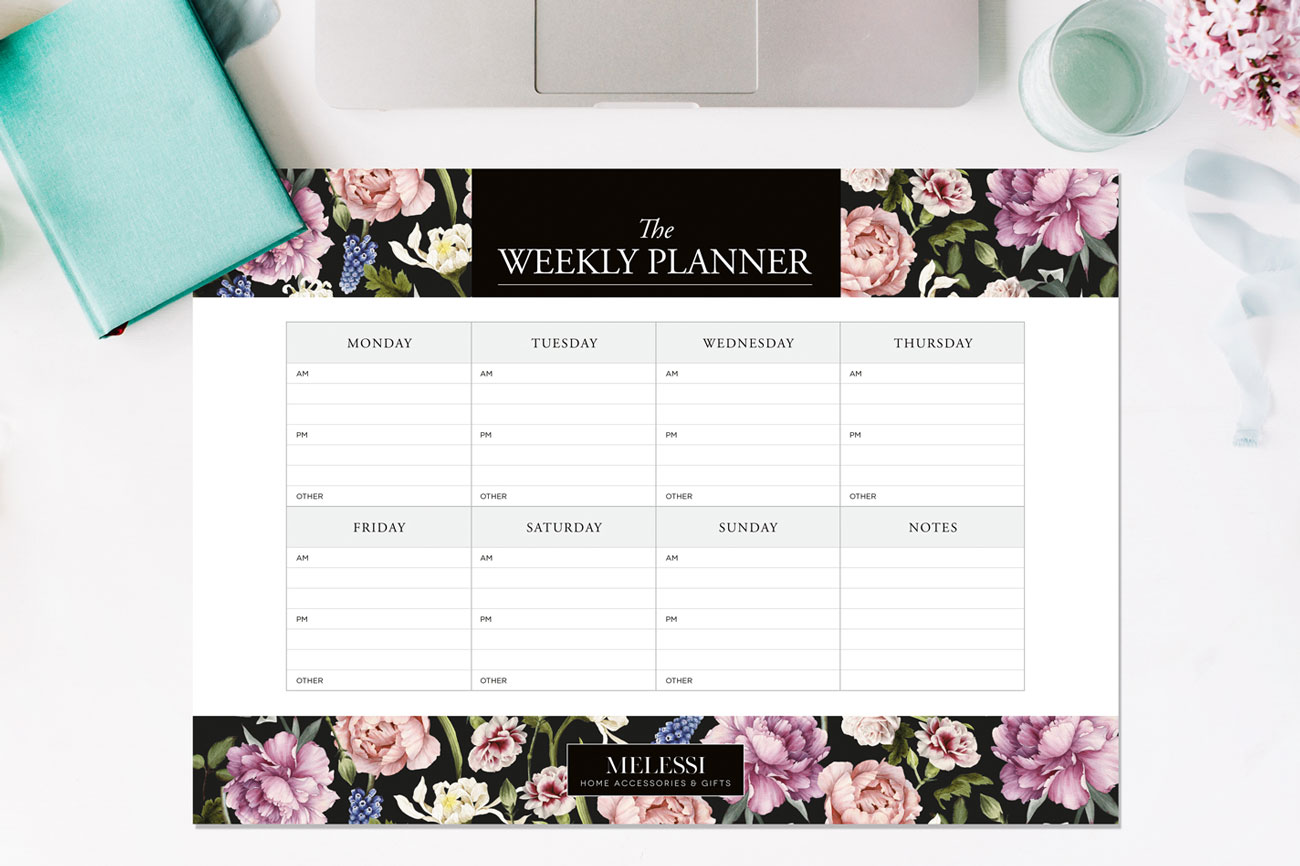 Furthermore, consider installing a shelving system to keep files close by. For example, the Element Ciel – Etagere Print on Mirror Shelf by Alice Aladjem. This spacious shelf will allow you to store files while bringing elegance to your home office!
Routine
And finally, it is important to stress that sticking to a routine will make your day more productive. Start by having a good breakfast and enjoy a cup of tea/coffee while making your to-do list of the day placing most important tasks at the top of the list. Also, estimate the amount of time you will need for each day's work as opposed to thinking that you have the whole day to do it. This will help you avoid procrastinating and the best part is that once you are done, you are free to do anything you want! Do take small breaks every 45 minutes to stretch, use the loo, walk around, refill water and snack on something. However, don't multi-task on house chores at the same time!
We hoped you have enjoyed our suggestions and are eager to implement them. Until next time!