Snugly on your bed, comfy on your sofa; 3 ideas for cushions you'll love!
Aside from being used to ensure upmost comfort while sleeping and seating, cushions are also used for decorative purposes and can shape your interior; either by adding more glamour or elegance,  or by enhancing the cosiness in your home.
That's why our designers have created a variety of cushions that can accommodate all preferences while being unique at the same time! Some of the high-quality and durable materials include silk satin, cotton fabric, anti-allergic polyester and other.
Read along to find out more about the base lines that design classic, functional and colourful cushions!
Classic
The Base line Texas and the Artichoke strives at creating statement cushions inspired by nature, whilst using various techniques such as collage, pattern, and scale. For instance, the Yellow Bunny Cushion Silk and Velvet from the Bunny Collection. Made out of high quality materials such as silk satin, cotton pile velvet and a white duck feathers pad, the vivid confection will add an extra touch to your interiors. Recommended for living rooms and office spaces.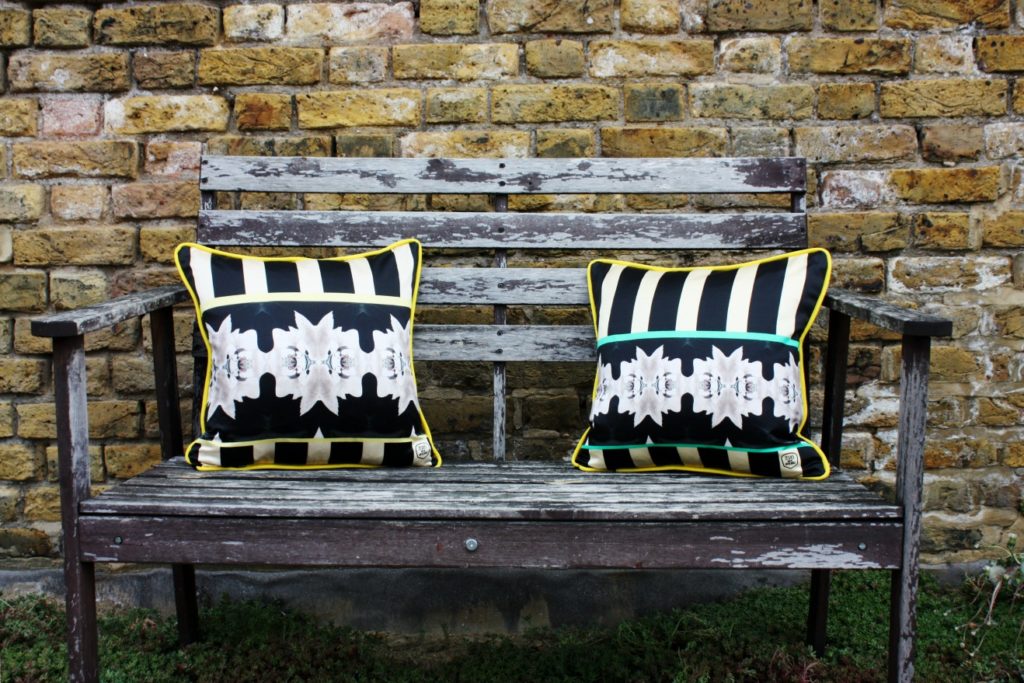 Similarly, the base line All the Fruits produces patterns and images for their own products as well as external brands. It focuses on pattern design for various industries including interiors, product and fashion. An example of one of their cushions is the Deco Cushion with Filling. Hand-sewn from high-quality and durable materials, this two-tone patterned cushion will add finesse and elegance to any of your rooms, almost as if creating optical illusions.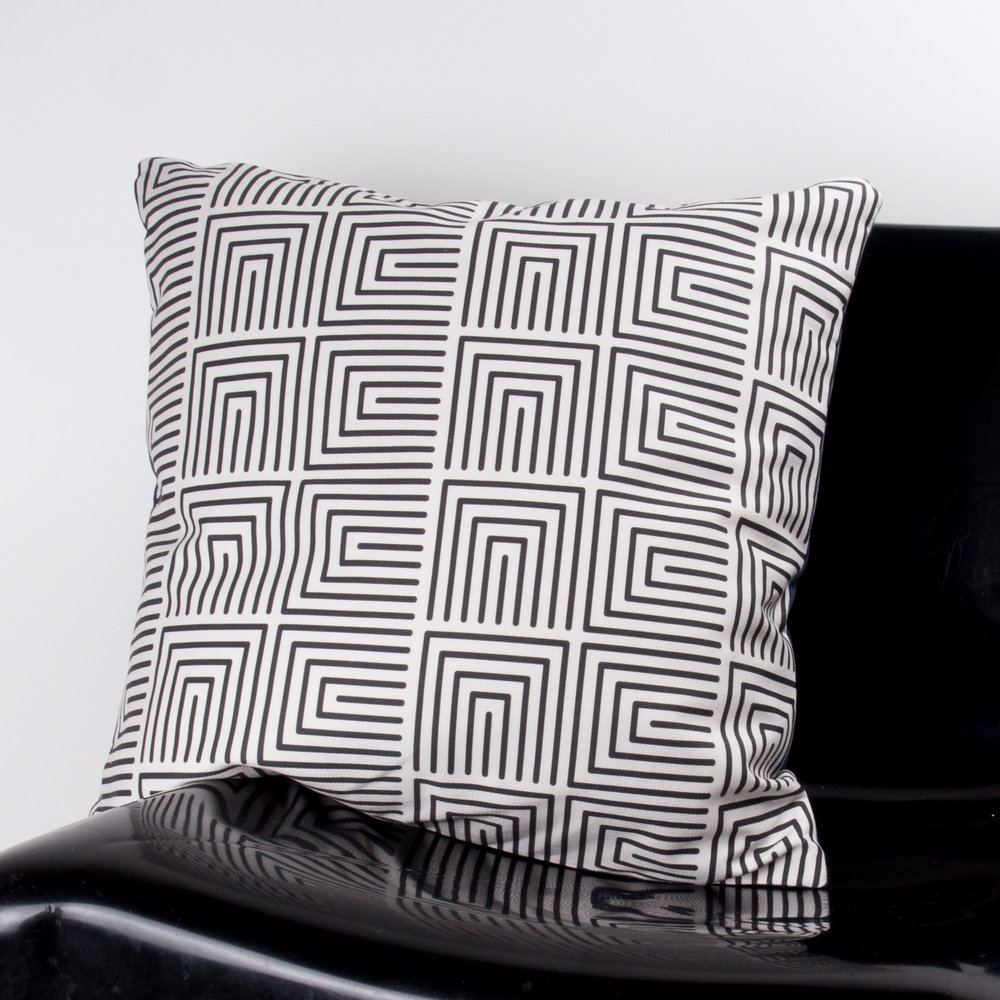 Colourful and Playful
The brand My friend Paco has a special collection for people who appreciate unique and contemporary design hence each product has its own personality and story. For instance, the Paco II Pillow by this brand is imprinted on 100% cotton fabric with anti-allergic polyester filling.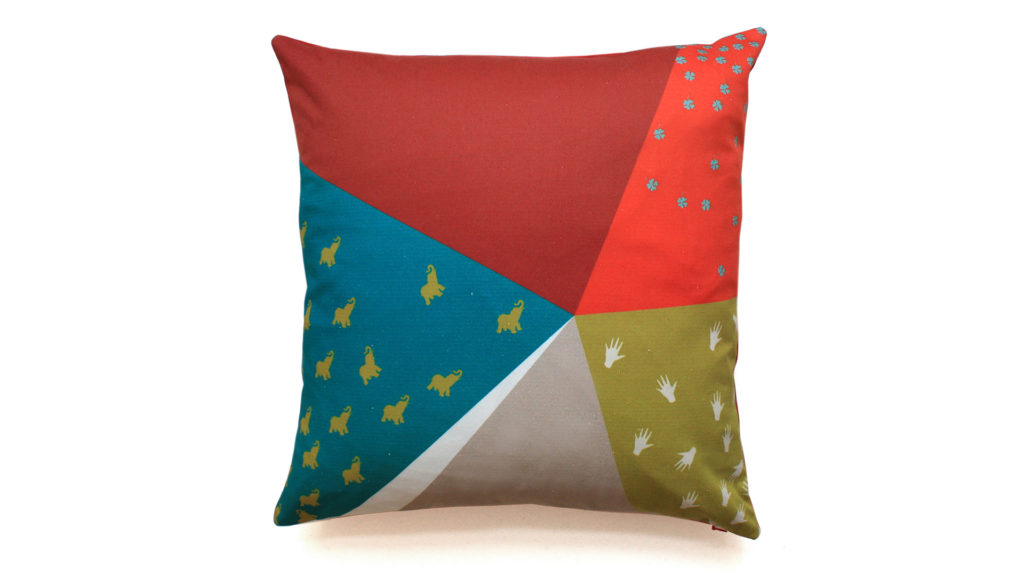 The love for interior design and home decoration drive base line KUTE while they create things they themselves would like to own. For instance, their one of a kind Ankor Cushion is made of 100% cotton twill and will fit in effortlessly in living rooms or bedrooms.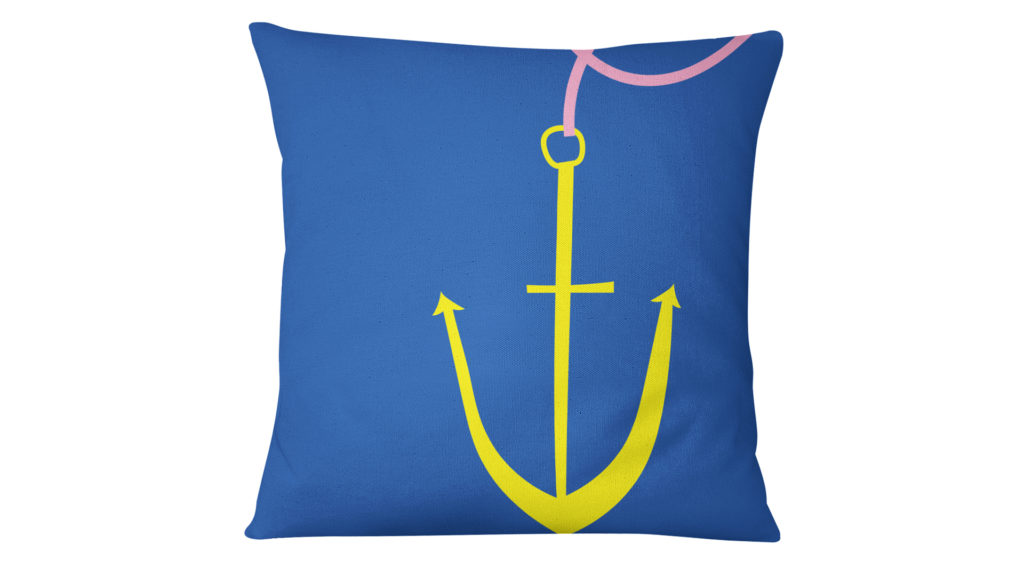 The base line Heavy Baggage Design took its name from the assumption that people carry a baggage from their place of origin, impossible to ignore. It draws its inspiration from Greek culture and history, since both architect and scenographer share this common background. For example, let's take a look at The Thunderbolt of Zeus/ Olympic Pillow Fight. Hand-made using soft, durable and 100% cotton fabric and hypoallergenic polyester fiber filling. Ideal for kids' bedrooms, play room and also for the young at heart.


Functional
Designer Ross Soetekouw brings outspoken, visual story and careful detailing to her work reflecting her curiosity about life. An example is the Fringe N°6 – Coral Cushion 35x50cm. Made of high-quality and eco-friendly materials such as viscose, cotton, and polyester. It can also be complemented with the secondary Fringe N°6 Coral Cushion 50x50cm. Ideal for bed decoration or sofas.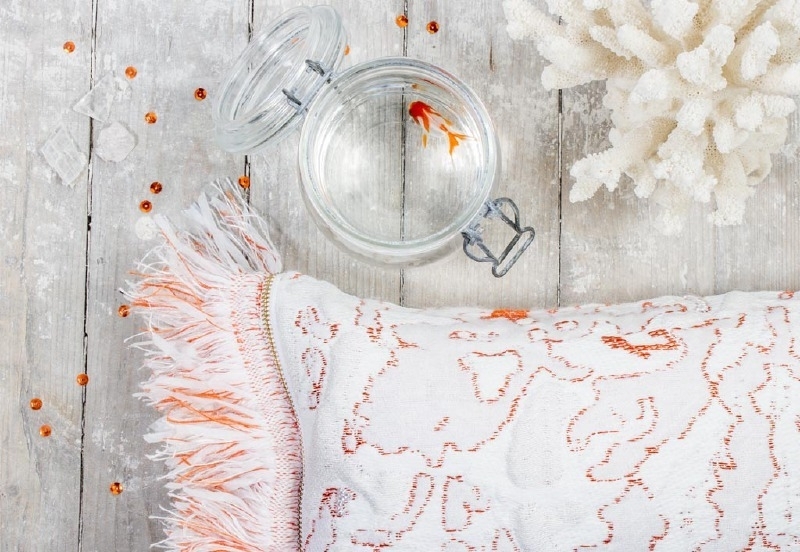 Founded in 2010, the designer house Hannabi specializes in ergonomics generating customer-centric sofas, pillows, and other unique accessories. For instance, take a look at their Urban Nomad Seating Element. Made with traditional hardwood frames, high-quality raw materials and durable textiles allowing stable support and multiple positions. Also available in light grey and can be color-customized.
Last but not least, if you are looking for pillowcases, we have also got you covered! The baseline Solve possesses a large collection of contemporary pillowcases. For example, take a look at the Pico Pillow Case that is hand sewn from materials such as cotton and polyester making it both soft and durable.
The Bordeaux color will, without a doubt, enhance your living space.
We hoped you have enjoyed our suggestions and are eager to implement them. Until next time!