Interior Design Ideas for Small Places
We don't all have spacious living rooms, kitchens nor bedrooms, but what we do have is creative minds! If you are reading this, you are either moving into a smaller apartment or are looking for ways to maximize your compact living area.
It is not an easy task finding furniture that is not only comfortable, but that will actually fit and be in harmony with other elements in the room. That's why the Qrator team has done some research for you and narrowed it down to a Top 5 List of things for compact places!
Before we start, let's go through some basic first steps prior to purchasing anything. Measuring, bright colours and mirrors are your best friends! Take a measuring tape and get a sense of the space you are working with. Nobody wants to unload a truck to then have to return half of the furniture. When it comes to wall and furniture colours, go for brighter tones such as white, cream, light peach, light brown instead of dark ones. Also, consider purchasing some mirrors as they will give an illusion of a much bigger space!
To better maximise your space, go for things that are multi-purpose, such as double layer or folding tables. For instance, this Zephyr Side Table made of birch plywood and solid maple legs by Rebecca Chan, was inspired by the qualities of wind movement and would be ideal for storing magazines on the bottom layer and resting your cup of coffee on the top layer.
Another choice could be a smaller side table. For instance, this half a heart shaped Small Side Table made of steel by designer FRAGKAKIS ILIAS is simple and useful. You may opt to purchase two pieces and may either place one on each side of the sofa or combine them to form a rectangular table or even a heart-shaped one.
For the kitchen, a folding table is a good option. Designer Ambivalenz has created a black Flaaps Folding Kitchen Table made of birch plywood, stainless steel and coated with lacquer. May be completed with high stools or regular kitchen chairs.
The best way to maximize space is to take advantage of the walls and move towards the ceilings. Keep your favourite portraits and books on display on a unique Link-shelf designed by Studio Hausen to fit the needs of your environment. The Link-shelf speaks depths and is a fun asymmetrical creation, made of steel and 100% natural sustainable wood. It is the perfect balance of boldness and finesse. Available in true black and oak!
If you are a book freak, you will certainly need more space to stock your babies. Forget the traditional one piece bookshelf, Jens Baumann has created a design that will leave your books 'floating' as the structure vanishes creating this illusion! The frames are made of domestic oak and stainless steel and can be arranged in various ways.
For the kitchen, opt for high shelves. This Pia Kitchen Shelf designed by Sebastian Däschle is practical with screw-on see-through glass jars easily reachable! The designer plays with functionality and aesthetic elements whilst using materials such as European oak, stainless steel, cork and glass.
How could we forget your office corner? A folded secretary will definitely make the trick! Take a look at the Flaaps Secretary White Shelf covered in lacquer and designed by Ambivalenz. It is made of birch plywood and stainless steel to support laptops and provides some storage for power adapters, magazines, scissors, pens and paper.
Seating

A comfortable sofa is an essential in every home. The trend now is re-arrangeable sofas! For example, the BOX 230 combination Sofa by Hannabi was structured in a way that enables arranging the stable pieces as someone sees fit for any occasion. An extra pull-up table applicable to seats ideal for breakfast or laptops can be added as well as a large selection of designer cushions and poufs are at your disposal.
An ideal armchair for small spaces is the Women for Earth Armchair. Purchase two to create a corner seating area or place it next to your sofa for a more complete ensemble. Also available in other colours including white and black. Designed by Hannabi and made of polyurethane foam, polyester and hardwood, upholstered and curved plywood.
Another important element that cannot be ignored is lighting! As mentioned before, take advantage of your walls by installing wall lights or pendants. For instance, the Iris Wall light by Macmaster Design is made of stainless steel that provides lighting and a glamorous touch.

An example of a pendant lighting piece is the Oru pendant by Ayako Design Studio. It delivers soft and ambient light and it will give you something to brag about since you will have to assemble it by yourself! Made of PP leaf and solid oak.

For dining tables, sideboards or desks we recommend the Oak Pendant Light below. Designed by GANTlights and made of light grey concrete with oak and high quality Osram LED string. It is sophisticated and powerful at the same time.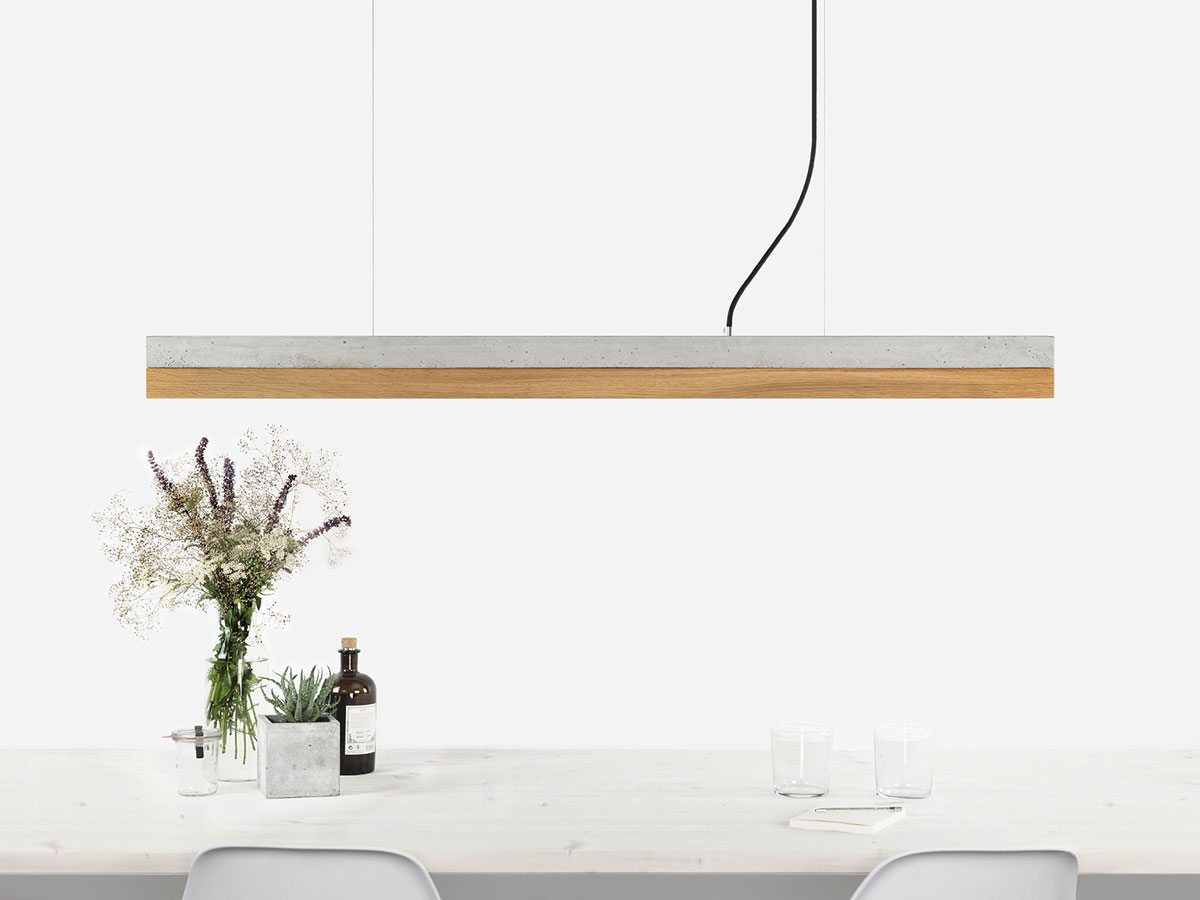 Don't have enough room for a coat hanger? No problem because simplified coat racks are here! Consider something like the four-hook coat rack known as Ash Coat Rack by Utology! Handmade and ideal for bags, coats and other items you may need ready and handy before you leave the house.
Another great idea for plant lovers is wall plants and floating pots! The mesmerising Hemisphere and Sphere by Etairnity Airplants are made of top quality light oak by local skilful craftsmen. An airplant of choice and a hanging system are included.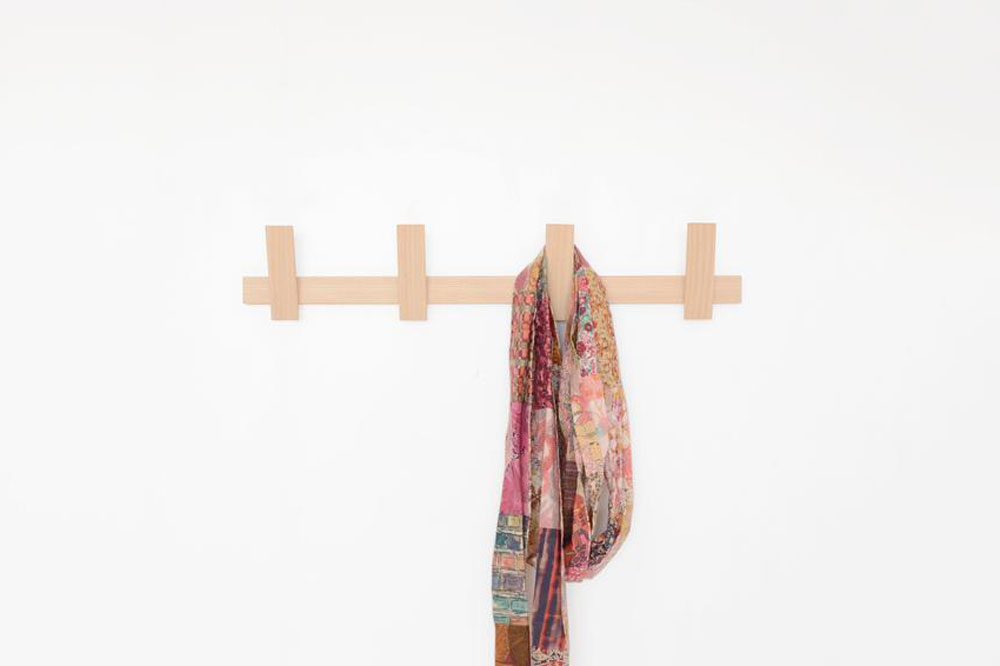 We hoped you have enjoyed our suggestions and are eager to implement them. Until next time!